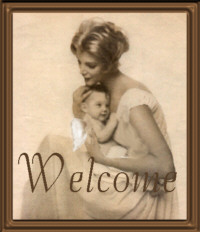 Providing Christian Education
for Christian Families and Marriages
| | | |
| --- | --- | --- |
| | • | SOME COMMON HARMFUL BEHAVIORAL PATTERNS: |
| | | |
| --- | --- | --- |
| | • | Depression |
| | | |
| --- | --- | --- |
| | • | Self-Centeredness |
| | | |
| --- | --- | --- |
| | • | Dishonesty in Relationships |
| | | |
| --- | --- | --- |
| | • | Persistent Argumentative Stance |


Dysfunctional relationship patterns learned early in life can affect all future relationships. People can become guarded and defensive, talk little about what really matters, and become reluctant to trust others . . . and God.


God's standards and goals are the same for you and your children. They are revealed in God's Word and are designed to develop 'Christ like' character in you and in every member of your family.


God has set forth His standards clearly and specifically throughout Scripture. If you and every member of your family will live according to them, you will all receive the blessings of the Lord.